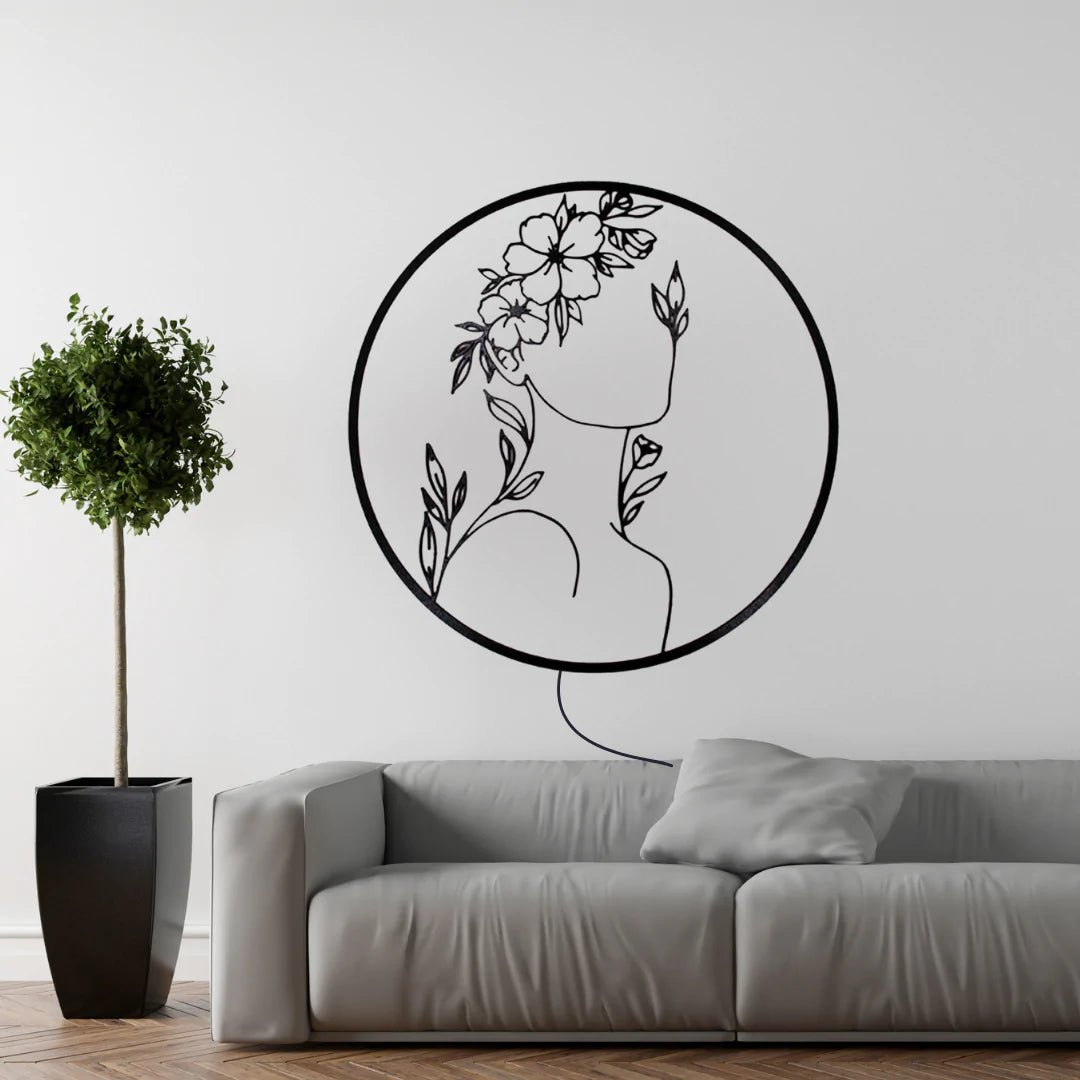 Aesthetic Bundle
Style:
Hest Led Logo & Plant Lamp
Plant Illusion Lamp
This isn't your typical lamps. Add style, light, and fun to your space with this beloved lamp.
Our signature unique lamp light brings creative lighting to your home. This 3D illusion lamp, made of eco-friendly LED light, is actually flat (2D) - we know, it's hard to believe!
Features: 
The size of the lamp is as follows, Size of base - 5 Inches Diameter, 2 inches height. Size of Acrylic Design with Height -8 inches.
Uses an adapter power source, compatible with wall sockets

Soft Warm White LED light perfect for mood lighting
Hest Led Logo
Create various ambiance and atmospheres with your color changing RGB LED Logo. With the remote control, select from preset color.

Come home to the THIS CREST and gorgeous LED light of your very own choice.

Features:

This creative LED logo

(M size)

features cutouts and can be installed to any wall in seconds.
Adapter included
Multiple lighting modes to fade, jump, and flash colors!
Dimmer control to keep the lighting low key at night, or very bright for an extra light source in the room.
What's in the box:
Hest Led Logo(M size)
Plant Illusion Lamp

Wooden Base

Adapter & Remote

Shipping
Currently, we are shipping only in India. We run discounts and promotions all year, so stay tuned for exclusive deals.
As most of our products are fragile, what if it arrives broken at your place? No need to worry, our company offers a full replacement or repair guarantee in such cases. Make sure you provide the proof and always unbox the sign while making a video (who knows if it becomes an aesthetic unboxing video for your social media). 
It depends on where you are. Orders processed here will take 03-12 business days to be deliver. Delivery details will be provided in your confirmation email.
Other
You can contact us through our contact page! We will be happy to assist you.
We take privacy really seriously. Any images you upload will be safe and secured by using the latest encryption technology on our website.
Once the customization process has been completed and your order has been received, we will delete all personal information including photos and messages.